The company "DIS Niskogradnja" d.o.o. Valjevo was founded on February 23, 1993, and since then has been dealing with:
construction of roads and highways,
construction of hydraulic structures,
exploitation, processing (crushing by mobile plants), and installation of stone,
production and installation of concrete (mobile concrete batching plant),
providing services for the transport of bulk materials,
providing engineering and geological works, …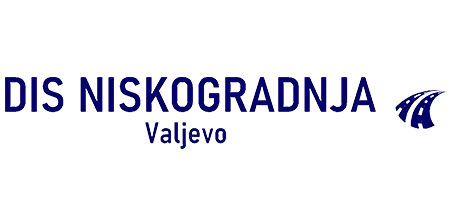 Corridor 11, Sector I, section 1 - km 77 + 725 first regulation of the Dragobiljska river (aerial photo)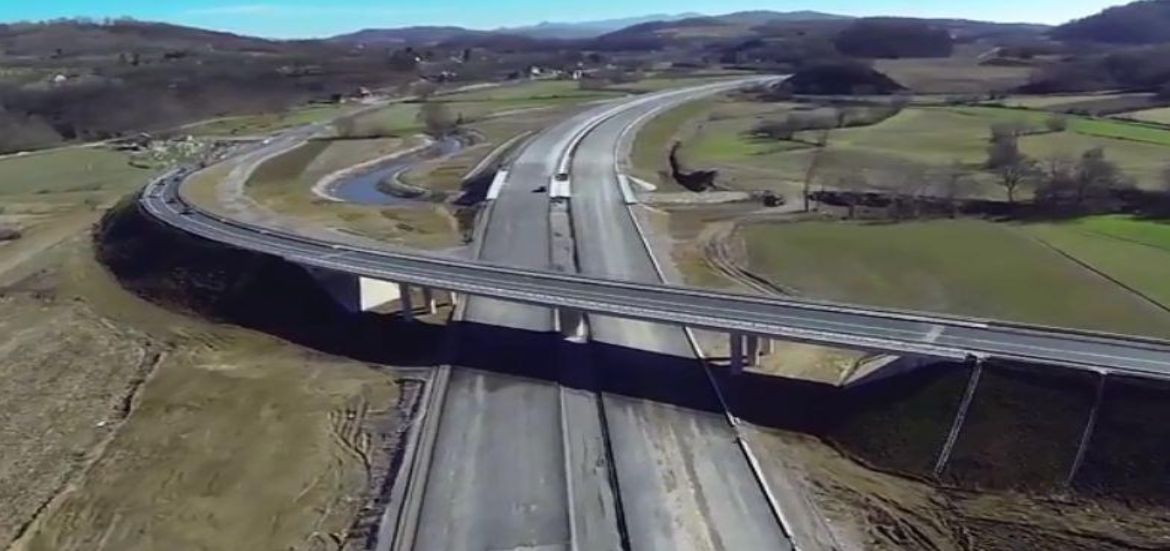 During its long existence, the company has worked on relocation of riverbeds and construction of regulations, construction of highways, construction and reconstruction of railways, asphalting and maintenance of highways and regional roads, construction of hydropower plants, performing all types of earthworks (excavation, soil preparation, bedding, lower and upper bearing layers (0-31mm, 0-63mm), the opening of quarries, construction of hundreds of km of uncategorized-local and regional roads, landslide remediation, maintenance of main, regional and local roads, etc.
On April 2021, DIS Niskogradnja opens works on Corridor 11 by building river water regulation, among the first subcontractors of Azvirt.
Works on sector 2, the first two sections between km 77 + 118.23 (Ljig) and km 100 + 411.54 (Takovo). A total of 25 regulations were performed in a total length of 19.5 km.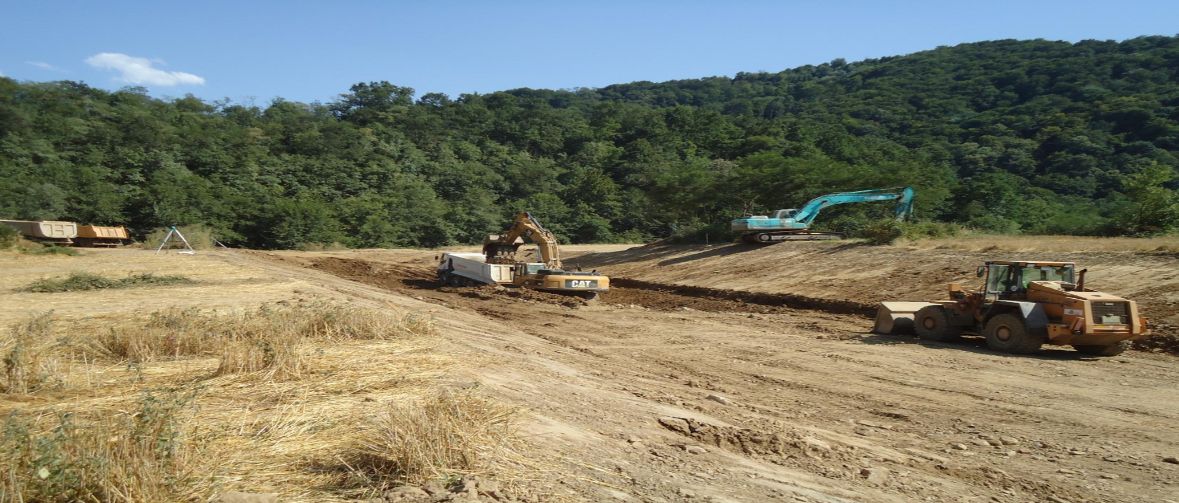 Corridor 11, Sector-II, section 1 - km 78 + 600 fourth regulation of the Dragobiljska river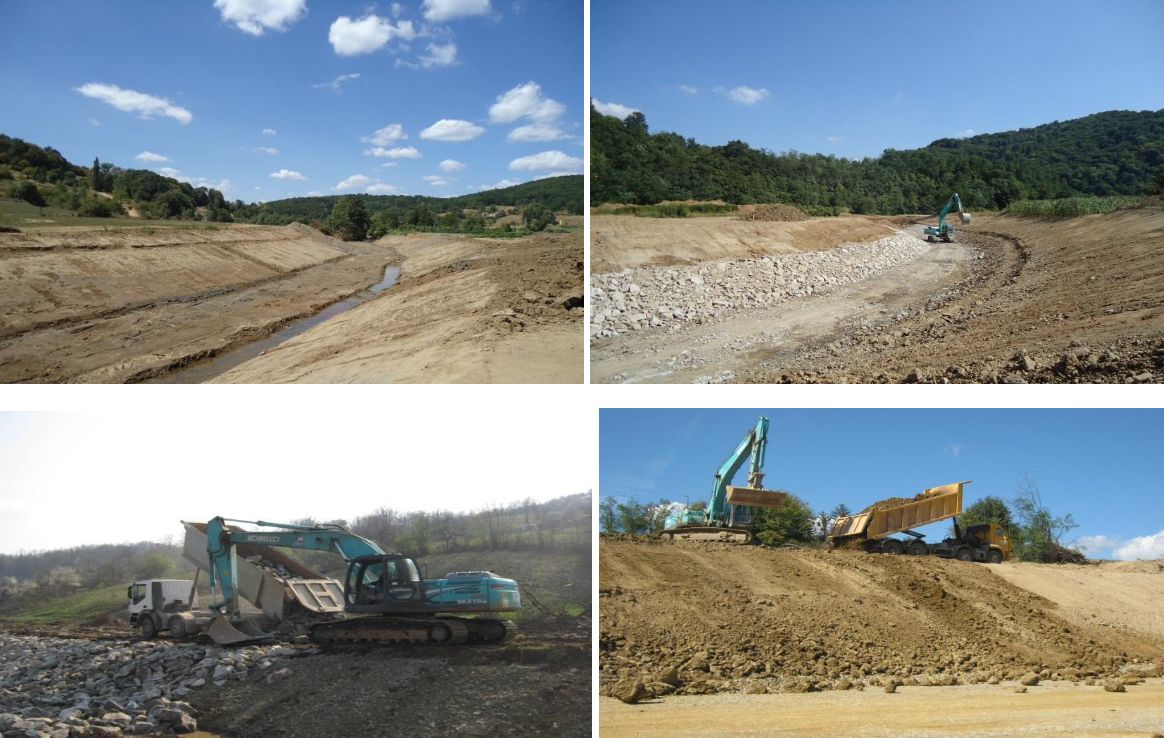 Corridor 11, Sector-II, section 1 - km 84 + 800 tenth regulation of the Dragobiljska river (aerial photo)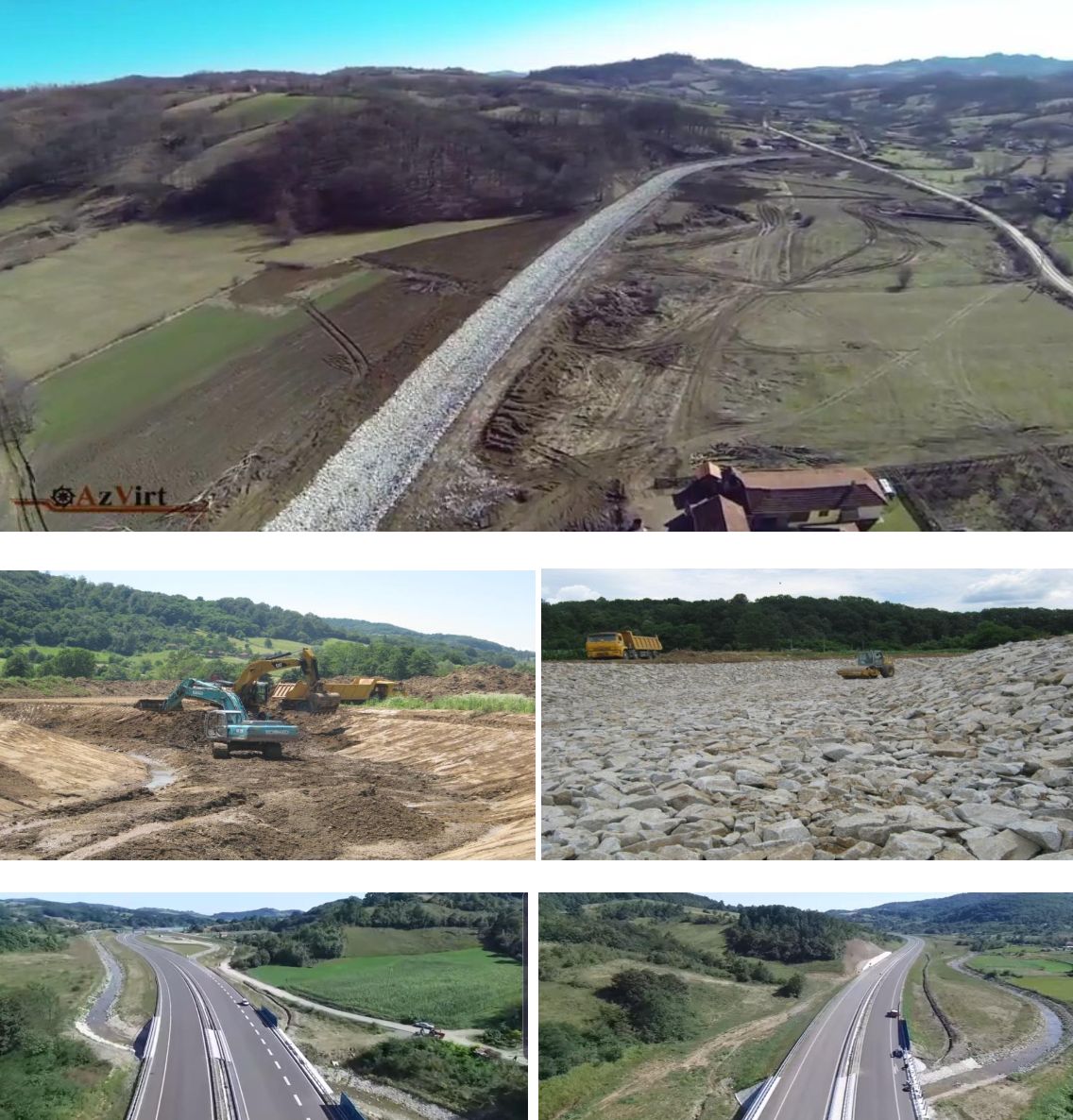 As a priority in our business, our company's complete technical equipment greatly contributes to the maximum satisfaction of needs and fulfillment of investors' and collaborators' requirements.
Thanks to the new vehicle fleet, appropriate machinery, and equipment, which we have at our disposal, we can provide high quality and promptness in efficiently and effectively executing all types of construction works within the agreed time.
Besides having a license to perform construction works, DIS Niskogradnja has qualified personnel from construction machine operators, drivers, managers to many leading graduate civil and hydraulic engineers with the necessary licenses.
With permanent monitoring of new construction technologies, the procurement of new tools and equipment is carried out. With constant training and staff development, they can meet new requirements regarding promptness and quality of execution.
Above all, we strive to meet the requirements and expectations of investors, employees, and all our associates with our business policy, without violating anyone's rights, security, and freedom. We follow and respect regulations and laws. We hold on to liquidity towards associates, employees, and society to all general satisfaction.
Loop Ub - Level crossing and toll ramp, Highway E-763 - MILOS VELIKI, Section Obrenovac-Ub, Subcontractor of the Chinese company China Shangdong

Rehabilitation of cascade slopes km 37, Highway E-763 - MILOS VELIKI, Section Obrenovac-Ub, Subcontractor of the Chinese company China Shangdong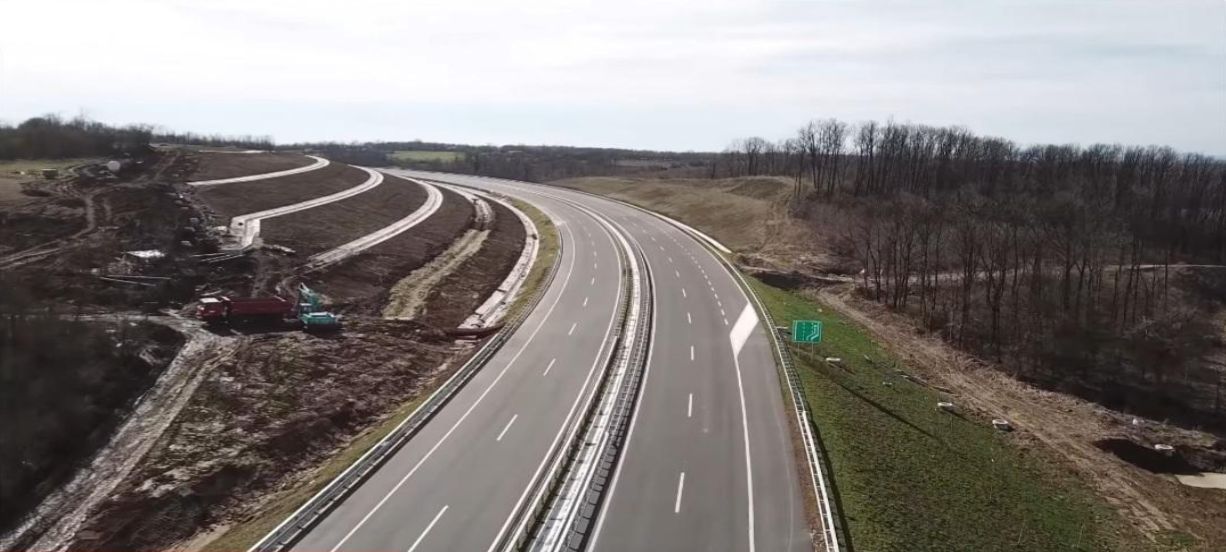 Reclamation of the abyss borrowing point, borrowing of embankment materials, Highway E-763 - MILOS VELIKI, Section Obrenovac-Ub, Subcontractor of the Chinese company China Shangdong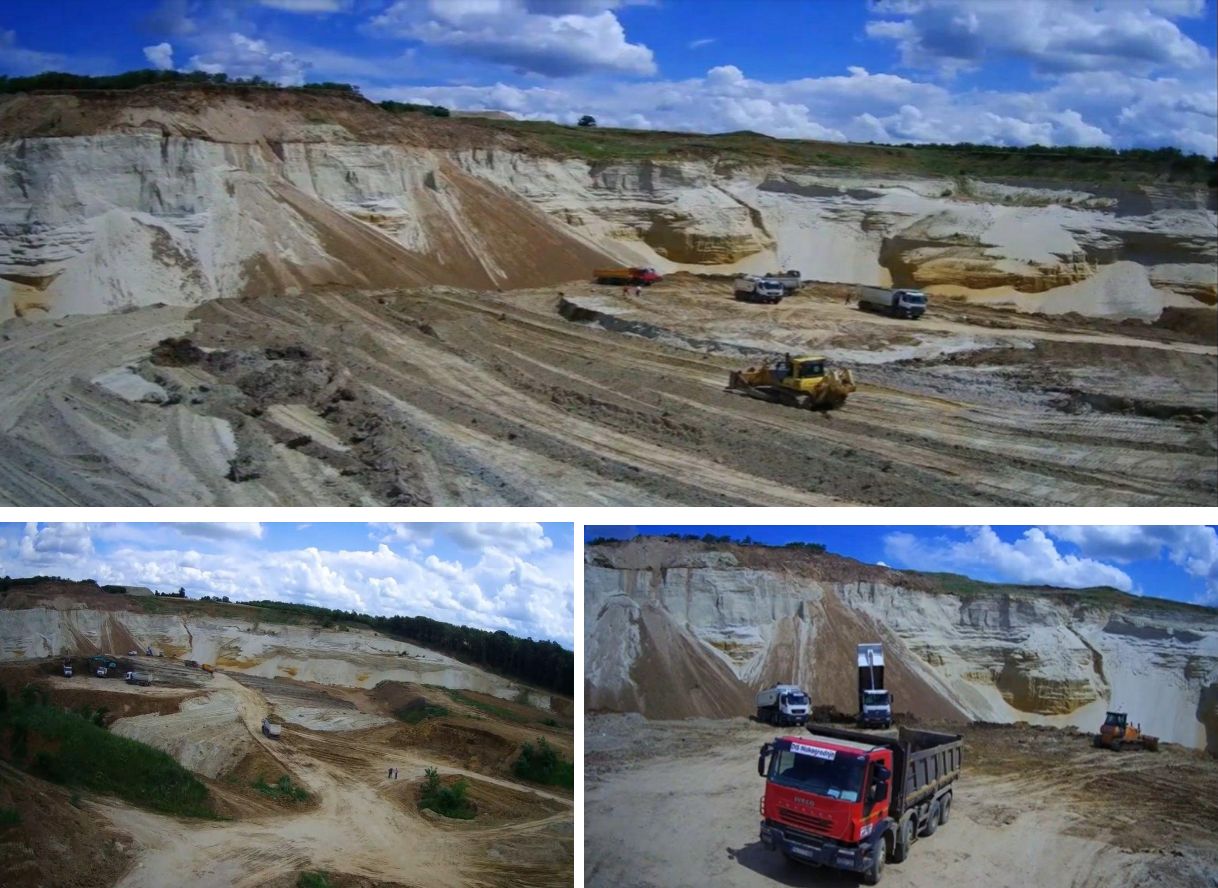 JPRB KOLUBARA, regulation of the river PESTAN, phase II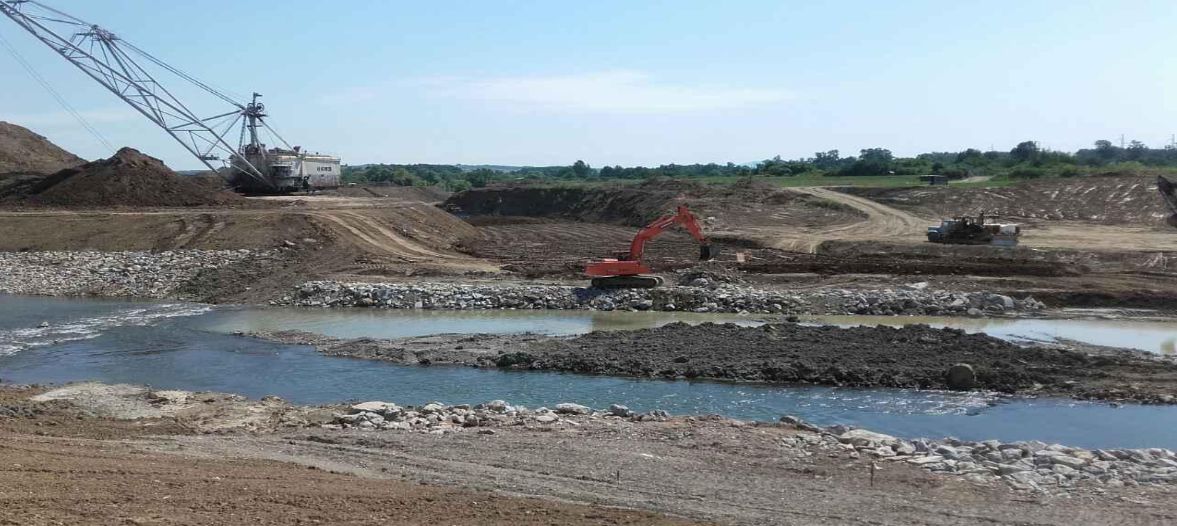 MODERNIZATION AND RECONSTRUCTION OF THE HUNGARIAN-SERBIAN RAILWAY ON THE TERRITORY OF THE REPUBLIC OF SERBIA, SECTION BELGRADE CENTER - STARA PAZOVA, Subcontractor of the Chinese company China Railway Construction Electrification Bureau Group Co., Ltd BELGRADE BRANCH