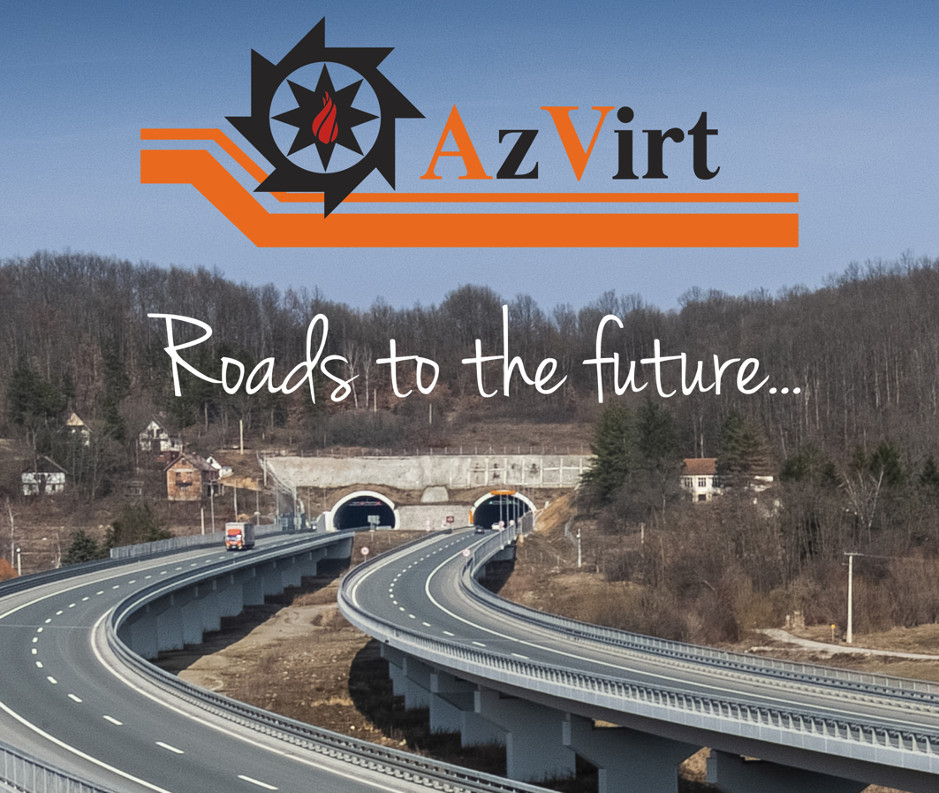 Within more than twenty productive years, ''Azvirt'' has grown in size and scope to meet the needs of the most demanding infrastructure projects. Acquiring professional experience as one of the largest Azerbaijani construction companies helped us to transform to an international company with branches in many countries including Serbia, Bosnia and Hercegovina, Ukraine, Kazakhstan, Kyrgyzstan and Latvia.
The company follows latest scientific and technical achievements in the road construction. In execution of works we utilize the modern and innovative equipment and technology. "Azvirt's" team of experts applies the highest professional, international and national standards in all stages of our work progress. In the last 10 years "Azvirt" completed approximately 400 km of roads, 4.8 million tons of asphalt were paved for construction of the area of 8,0 million m2., 81 bridges, 9 tunnels, 21 underpasses and pedestrian passages have been constructed within these projects.
"Azvirt" has executed works for Formula – 1, Baku City Circuit. Track for Formula-1 Grand Prix with the length of 6 km has been designed for speed of 340km per hour.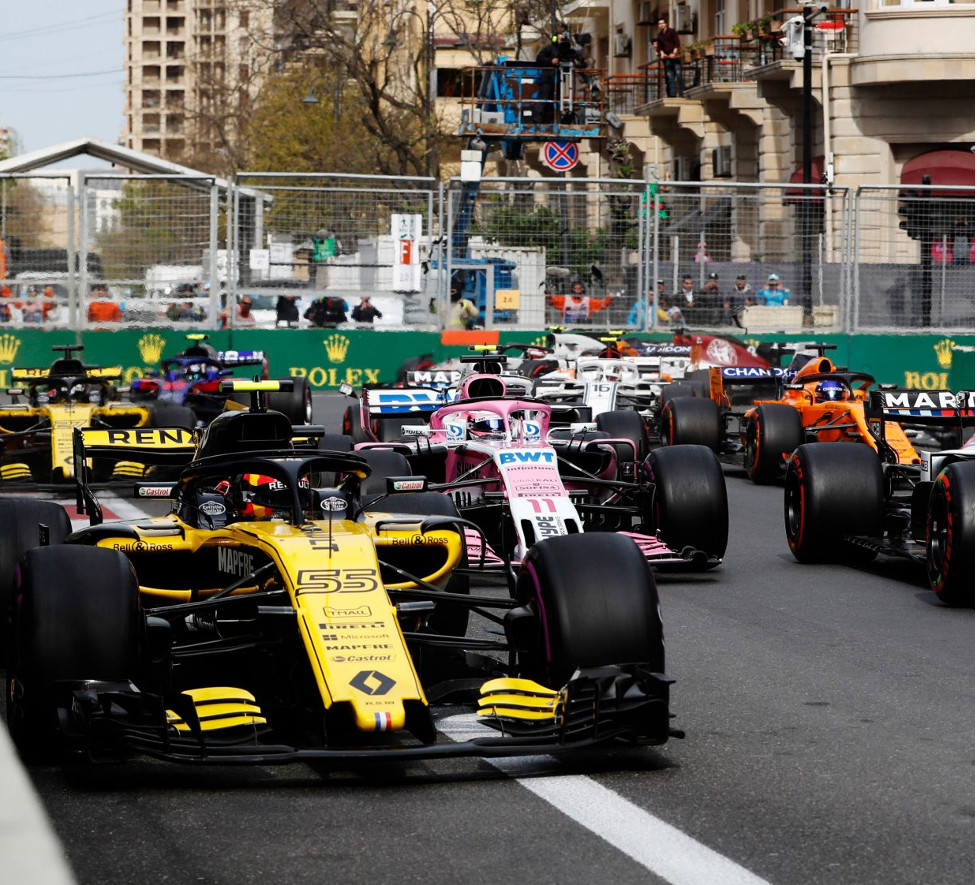 "Azvirt" was entrusted with many projects of strategic importance throughout all regions in Azerbaijan, including 5 international airports, highway networks and also one of Baku's landmarks - Flag Square.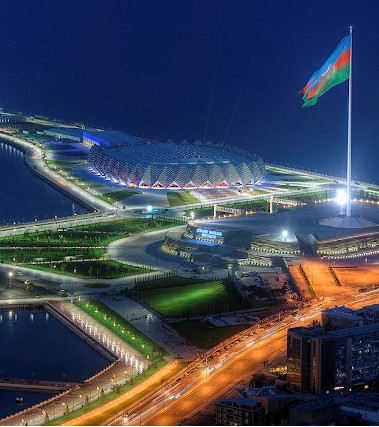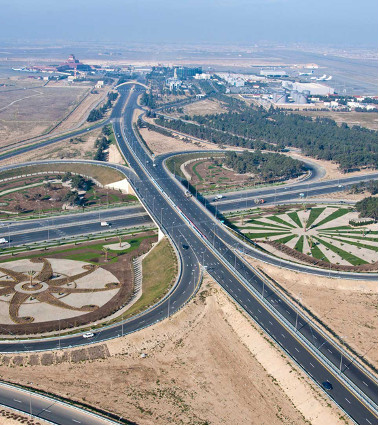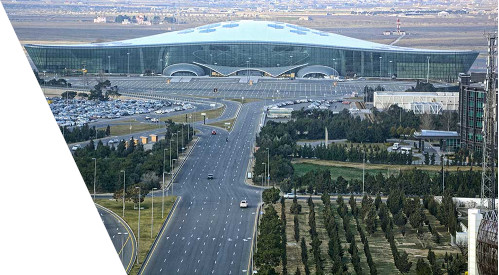 "Azvirt" is proud to say that we are at the same time international but also Serbian company. Since we initiated our activities in Serbia we spared no effort to be reliable and dedicated partner of the Serbian Government, Serbian companies and our employees. The achievement we are especially proud of is the construction of 40.3 kilometres of the modern highway from Ljig to Preljina on the corridor "Milos the Great". From Ljig to Preljina we mastered difficult terrain. Together with our Serbian partners we overcome many obstacles and with pride we passed exploitation to the citizens of Serbia 4 tunnels and 66 bridge constructions. On this challenging project "Azvirt" finalised environmentally demanding and professionally complex reallocation of river delta in the length of 22 kilometres. Six kilometres of retaining structures in land slide areas were constructed within this project.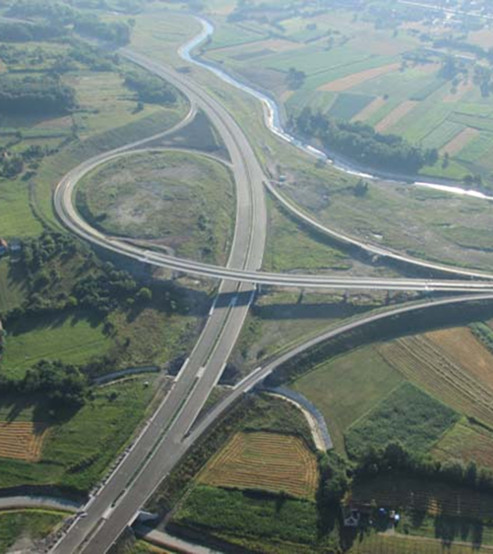 We believe in the partnership of our people and our countries. "Azvirt" has constructed this road to remain as everlasting bond between the people of Serbia and Azerbaijan. We never miss an opportunity to highlight excellence of Serbian labor force as a strong business performance factor. Currently 90 % of our employees are from Serbia, during some projects it goes up to 97%.
BELGRADE BYPASS.
Together with its partners from SAKOM, "Azvirt" is executing works on sections 4,5 and 6 on Belgrade Bypass. There we work on the construction of the 20.4 of kilometres of the road in 4 lines, 2 tunnels and 7 bridges and overpasses. This project is considered as one of the most complex and of a greatest importance for the Republic of Serbia.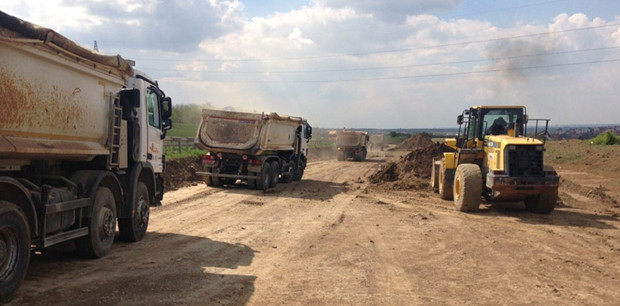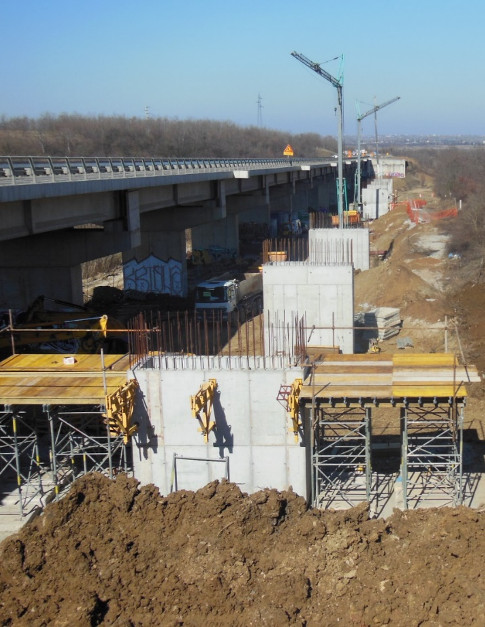 Ruma – Šabac – Loznica
It is a great honor for "Azvirt" to be trusted construction of the 77 kilometers that includes bridge over the Sava river, future highway of 22 kilometers and 55 kilometers of a fast road from Ruma through Šabac till Loznica as it will create an opportunity for expanding and strengthening investment scope, intensification of transport of goods and services as well as improvement of the transportation network of the Republic of Serbia. We in "Azvirt" believe that infrastructure is catalyst of growth as it creates jobs and enhances an economy competitiveness. With a vigor and all our strengths we will apply all our knowledge and experience on the creation 54 bridges and 2 junctions.
The works on the construction of the bridge over Sava river near Šabac marked a new and another important milestone of the transportation infrastructure development in the Republic of Serbia. This bridge has 371 piles, for its construction 75,000 m3 of concrete and 9.500 t of reinforcement will be consumed. Bridges are among the most powerful and important symbols in human society - symbols of connection, of cooperation and of harmony. We will use all our capacities and spare no effort till successful completion of the highway and fast road Ruma – Šabac – Loznica that enjoys the highest priority of the Republic of Serbia.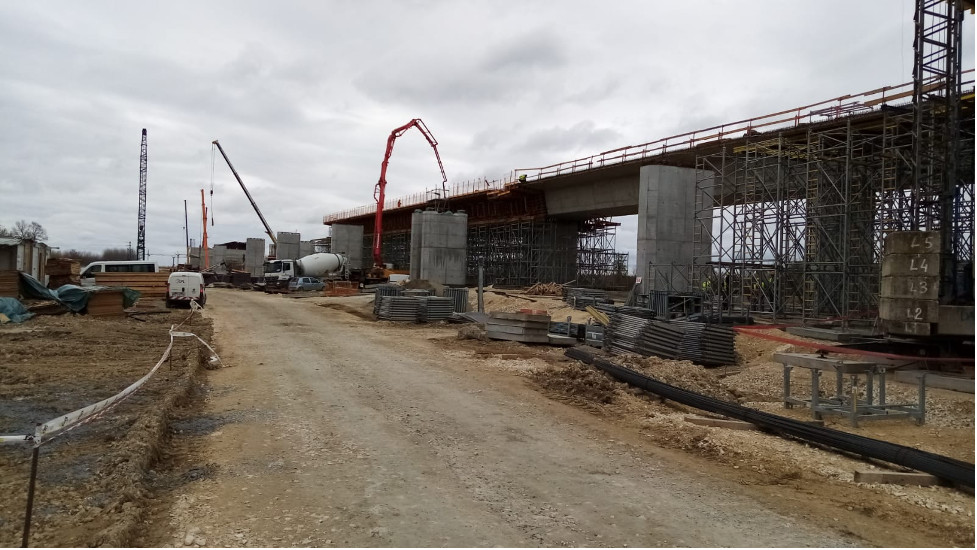 Čortanovci tunnel.
We also took a part in the very complex construction of the tunnel "Čortanovci" in the length of the 1121,25 meters, where 90948,0 m3 have been excavated and 25996,0 m3 of a concrete applied.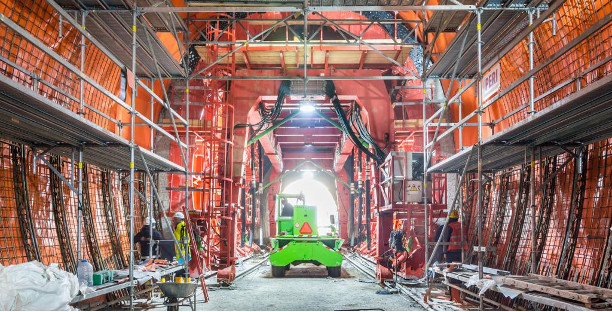 "Azvirt" is determined to the role of the responsible member of every society where we execute our works. Everything that "Azvirt" develops and constructs serves to make people's lives better and easier and their communities more prosperous. The road map of "Azvirt's" continuous growth is defined by our approach to the quality philosophy, our strong system of values, sense of social responsibility and absolute commitment to the ethical values. Having that on mind, without hesitation during floods in Serbia, "Azvirt" was together with citizens of Obrenovac as well as with people from Gornji Milanovac and surrounding areas.
Since the beginning of pandemic, "Azvirt's" employees continuously work on some of the largest construction sites in Serbia respecting all security measures. As during period of floods in Serbia, "Azvirt" will support Republic of Serbia and its people also during these difficult times. Through efficient execution of our works, by protecting our valuable work force and through direct aid where is needed. It is crystal clear to us that challenge posed by the coronavirus should be managed in an organized and solidary manner. With all our energy and in full capacity we are contributing to a huge national effort to keep healthy and safe society and to maintain the maximum level of construction activities in all projects where we are involved. We have supported financially Government's account designated for a fight with COVID 19, we have purchased medical equipment and also provided direct financial aid to KBC Zemun as they are appointed as the hospital that treats coronavirus patients. Our contributions will continue until Republic of Serbia fights pandemic.
"Azvirt" is also known for its philanthropic conduct. It was our pleasure to support young talents in art and sports. It was our privilege to help Orphanage, Music Festivals, Academy of Art, Red Cross, Sport clubs and local communities. However the most special memory remains our complimentary engagement in reconstruction of Monasteries Savinac and Moravci.
One of our most important principles is principle of partnership. "Azvirt" is the company which is a reliable partner to its clients, business partners, employees and local communities. We care for people and result. "Azvirt" builds roads but also everlasting bonds between Republic of Azerbaijan and Republic of Serbia and its people